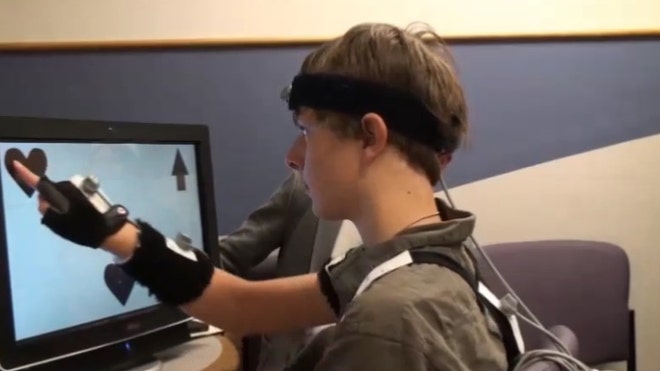 http://www.frontiersin.org/Integrative_Neuroscience/researchtopics/Attism_The_Movement_Perspectiv/801
Rutgers and Indiana University researchers have developed a motion sensor that they claim can help diagnose and treat autism.
A movement tracker is attached to the individual, which senses "systemic signatures," measuring each person's movement as they respond to various screen images from a computer program showing 240 images a second.  This analyzes the importance of changes in movement and movement sensing, enabling the identification of stable capabilities in each individual, and highlights the impairments of a person's movement system.  The screening tool can measure tiny fluctuations, determining exactly how an individual's movement differs to that of a more typically developing child or adult.
The researchers claim that their work could potentially be used as an early therapeutic tool, helping autistic children learn and communicate more effectively.